For a list of Nitrome's winter games, see Category:Winter games.
Winter

Full skin
Released
December, 2007
Main feature
Winter games
Special
First winter-themed skin
Avatars

Avatars related to this skin:

Unlockable avatars in this skin:
Winter is a skin released along with Nitrome.com 1.5, this being around December, 2007. It is the second skin released, and takes place in a winter area where several characters and enemies from winter themed Nitrome games appear.
Description
The winter skin is almost completely a shade of light blue. All other objects are slightly darker in hue. Almost all characters in the skin are from winter games, including ones from the Frost Bite series and Snow Drift. There are many trees and rocks along the landscape of the skin.
Appearances
Interactive skin

The image below is an interactive skin. Mouse over anywhere to see the description of that object. Click on it to read more.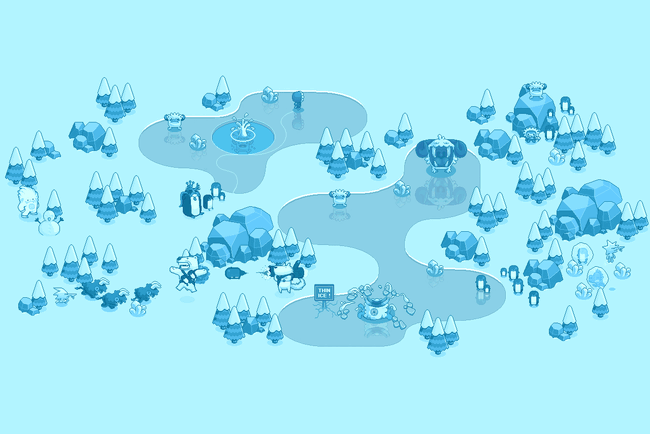 * - Also appears in Frost Bite 2
Hints
This skin does not hint any upcoming Nitrome games.
Hidden avatar gift
On December 10 2013 and December 7 and 24 2014, Nitrome hid three avatar gifts in the Winter skin, obtainable only by those who had a Nitrome account. Clicking the gift grants the viewer an avatar.
This navigational box contains a spoiler. Click [show] to open the box.
Trivia
The Climber appears more than once in this skin.
Ad blocker interference detected!
Wikia is a free-to-use site that makes money from advertising. We have a modified experience for viewers using ad blockers

Wikia is not accessible if you've made further modifications. Remove the custom ad blocker rule(s) and the page will load as expected.