Hello people,pepoles,nitromians,wikians,dogs,cats,creepers and zombies!!
We got big news.
My company is making a Nitrome-Minecraft animation (fan-art).
We are actually porting the NMD story to minecraft.
We have already made the 'youtube channel',and the others.
Here have a sneak peak: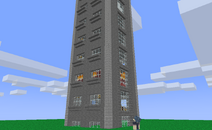 Ask questions if you feel like.You can also suggest.
And don't worry,zombies will not appear in this animation. Proof of this: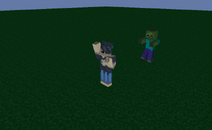 Who is working on the project? (project put ON HOLD) (see update 2)
Employees
MysteryTMU 'The Zombified' - Mine-imator animator/artist
Special thanks to
FrostyFlyTrap - map maker/artist
Poll
Get us 50 likes so we can tell Nitrome about our new fanart!
Update 1
We just finished Austin's walking pre-sets.Check them out in this little video.
Update 2
Yes,NMD in MC is on hold,but we will still make Austin Carter in Minecraft. See 'Update 1' for part 1.
UPDATE 3
Hmm, is that a possible frame in one of our upcoming episodes?
 Austin finds a stronghold and wishes to explore it, but who hides in the dark? And who's strongold is? Who is the mysterious red-eyed ghost in the shadow?
Ad blocker interference detected!
Wikia is a free-to-use site that makes money from advertising. We have a modified experience for viewers using ad blockers

Wikia is not accessible if you've made further modifications. Remove the custom ad blocker rule(s) and the page will load as expected.