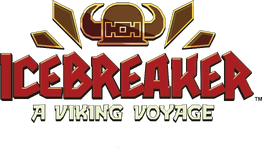 In the last blog post  Nitrome anounced that Icebreaker A Viking Voyage will be supported by Android soon!
Thanks to all fans that kept asking that...
Anyway let's discuss about...The price!
Yes the game will be probably worth 0.99 cents or even FREE!
Why free? The game must work for over 550+ Android devices and if it won't work for slower devices people will complain and want a refund.
Also there are nations where paid apps aren't supported on Android.
So Nitrome should let it free.But with ADS.Yes,adds will appear often and if players don't want annoying addds they can pay to go add-free (pay so adds won't disturb the gameplay).
Also Nitrome can make a HD version,which should be paid for 2.99.
Results:
Icebreaker: A Viking Voyage -Free but you must pay 0.99 cents for add-free
Icebreaker: A Viking Voyage HD (if will exist) -2.99 dollars
Write your opinions in comments please.
Ad blocker interference detected!
Wikia is a free-to-use site that makes money from advertising. We have a modified experience for viewers using ad blockers

Wikia is not accessible if you've made further modifications. Remove the custom ad blocker rule(s) and the page will load as expected.