That's true, people! A few days ago I sent an email to fans@nitrome.com with this image: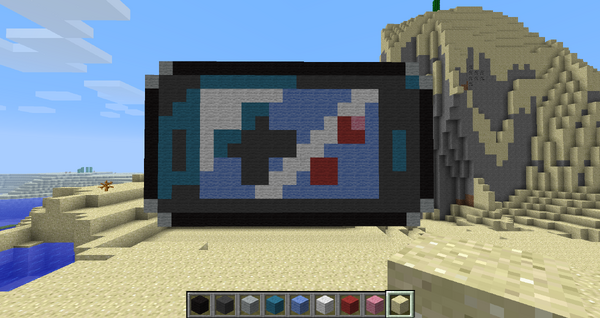 Today, Mat Annal with his own email replied me and told me that:

WOW that's awesome!! Really good job on the Touchy Minecraft art. We are glad that you are enjoying Touchy, we put a lot of effort into making it easy to setup and use.
Icebreaker is coming along nicely so it shouldn't be too far off (all going well you might even get to see a trailer for it in the coming weeks).
Flightless campaign is slow going as to get it onto Steam is a long process, but fingers crossed we will make it eventually (if they pick us and we get enough votes that is) . =0)

That's all! Goodbye people! =D

BIG UPDATE
Nitrome featured my Minecraft image in the blog!!!
Here's the link: http://www.nitrome.com/blog/articles/index-736.html
Ad blocker interference detected!
Wikia is a free-to-use site that makes money from advertising. We have a modified experience for viewers using ad blockers

Wikia is not accessible if you've made further modifications. Remove the custom ad blocker rule(s) and the page will load as expected.