Could this be the original Mega Mash?
(this was the old title) Guys, I was watching a Vsauce video and I found a link to this: http://www.farbs.org/games.html
Scroll down untill you see "ROM CHECK FAIL". It's exactly like Mega Mash, only there are no Special Walls, only glitches that cause the game to change. It's only downloadable for Windows or Linux. So what do you think about it? Oh, and Captain Forever is there too. The game that inspired Steamlands. That's a great game too.
I might continue this tomorrow
oh, i guess I have nothing more to say...
And how do you change a blog's title?
Ok, now sice I decided to change and add more to this blog, I'm going to post some Nitrome game references or inspiratons of Nitrome games.
Steamlands
As what I've said earlier, Steamlands was based on Captain Forever .
Don't believe me? Watch this: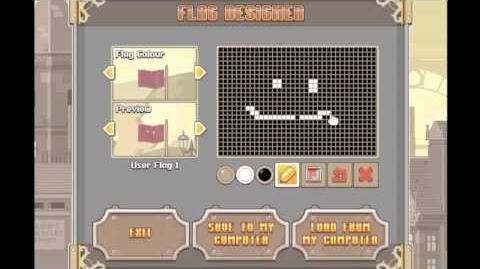 (hey, this wiki doesn't have this video yet)
Спутник2000
Means Sputnik2000 in Russian. I've found an Atari game that if obviously what inspired this game.
Toxic or Canary
Biolab Disaster has alot in common with the to games. 1, the enemies are pretty much alike. Just play and see. And the character looks like the guy from Toxic.
In Movies
Bourne Legacy
Have any of you watched this film? If so, wasn't it mentioned that the blue pills make you smarter and the greens make you stronger? Isn't that a rerference to Test Subject series?
Diary of a Wimpy Kid: Rodrick Rules
Greg and Rowley watch a horror film called "The Foot" which is kinda like Stumped.
To be continued...
Ad blocker interference detected!
Wikia is a free-to-use site that makes money from advertising. We have a modified experience for viewers using ad blockers

Wikia is not accessible if you've made further modifications. Remove the custom ad blocker rule(s) and the page will load as expected.