Work in Progress!

Square Meal 2 is being edited slowly by NOBODY, and may undergo critical changes while this message remains in place.
As a courtesy, please contact the user before making edits on this page.
This template may be removed in one week's time of being placed.
Square Meal 2 is the cancelled sequel of Square Meal. Development of the game was started in 2008, although it was later put and hold and later forgotten about.
Development
Development of Square Meal 2 started in 2008[1], development taking place prior to the release of the Horror skin.
History
Square Meal 2 went into development before the horror skin, how long before the horror skin is unknown. Work on it was stopped so that work on other games; or skins, could be done. The game was soon forgotten entirely for 4 years. A cameo was placed in the horror skin of one of the enemies, which left Nitromians puzzled what it was as Square Meal 2 had not even been mentioned.
In Nitrome's first blog post using the Memory Lane banner, they brought up Square Meal 2. What state the game was in, and what one enemy was was revealed in the post. It is not known if Nitrome will finish the game, or leave it unfinished.
Gameplay
It is assumed gameplay is the same as in Square Meal. They player, using blocks, has to use blocks to knock out enemies and eat them. New blocks would likely have been introduced, as well as new enemies and traps.
Levels
It is not known how many levels Square Meal 2 would have had. Many sequels retain the same amount of levels as there predecessors, so it is possible Square Meal 2 would have fifty levels like Square Meal 1.

Enemies
The only known enemy of Square Meal 2 is the weresquare. Like Square Meal 2, its behavior is mentioned only in the Memory Lane blog post Square Meal 2's existence was revealed in. Enemies from the original Square Meal as well as new enemies would likely appear.
Other
An Orange Troll was meant to appear in the game, and appears exactly as it appeared in the "Icebreaker Now Has Achievements!" trailer. Not much is known about this troll, except what Nitrome has said about it.
Nitrome revealed the Orange Troll's existence in a comment on the
Icebreaker Now With Achievements!
blog post. In the comment, they stated:
Orange Troll...good point! He was in the assets for the proposed ( but now not happening) sequel that was started many years back so I guess that's where that came from or maybe Giuseppe just thought it would be fun to make him another colour. It's not hinting at anything though sorry!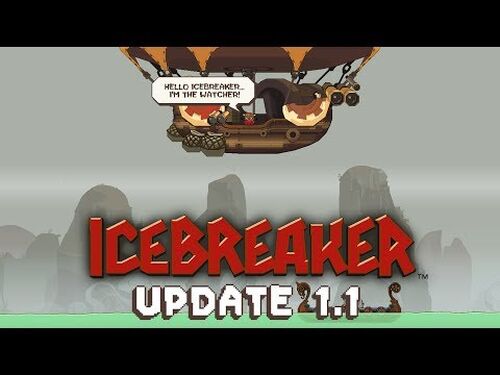 Trivia
Square Meal 2 falls into the category of being cancelled, as it is currently not being worked on.
On their Facebook page, Nitrome replied to a comment, saying that it was unlikely that they would get back to Square Meal 2, but that it might happen sometime in the future.
References
{{Reflist| [1]
Cite error: <ref> tags exist, but no <references/> tag was found