This month's logo was made by Santiago González Martín, containing content from Cooped Up which had been released the day before.
Contained in the logo are several gameplay elements from the game,these being (from left to right) a rope,a flying finch,the finch main character,another rope,a spider,and a big finch.
The word "Wiki" is coloured in green and pink, the colours of most of the rival finches, with yellow colour added on the upper part of the letters meant as a stylized rope.
6 March 2015 - Magic Touch: Wizard for Hire is announced to have been downloaded over 1 million times. A content update is also announced to be in the works.
5 March 2015 - The formerly unreleased Fluffball is now playable on Nitrome.com!
4 March 2015 - Upgrades in the latest version of Platform Panic are restored in the browser build.
3 March 2015 - Nitrome wins "Best Developer", and Platform Panic wins "Best Action/Arcade Game" in the Pocket Gamer Awards 2014.
27 February 2015 - Gunbrick (mobile) is included in the "Amazing Indie Games" sale.
To write a new article, just enter the name of your article in the box below. Don't forget to make sure that you are not creating a preexisting page, though.
Not sure where to start?
If you are new to wikis, check out the tutorial.
Visit Project:Tutorials for help on several subjects!
Ask an experienced user or an active admin for help!
Adding content
Talk and more...
Visit the forums for extra help and friendly discussion.


The bow and arrow is a weapon in the game Double Edged. The bow and arrow consists of a brown wooden bow with a white bow string, as well as some arrows with wooden shafts, stone arrow heads, and white feathers; the arrows are stored in a brown quiver. The bow and arrow is very useful weapon, helpful in every situation in the game. (Read more!)
Previously featured: Cuboy • Weresquare • Nitrome Touchy • Skins • Interactive objects (Droplets) • (more)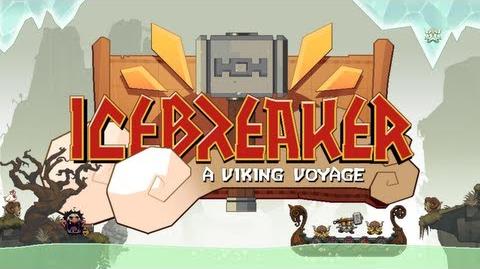 Frogs battle!
VS
VS

VS

VS

VS

Do you feel Nitrome games are getting better or worse?
Previous month poll results
Suggest a poll!