This month's logo was made by Frostyflytrap and contains content from Rust Bucket Update 3.
The logo consists of content from the sewer levels (levels 31-40) of the game. The left side of the image contains, from left to right, a heavy button, Rust Bucket, a crab, and a crocodile.
The word "Nitrome Wiki" is positioned at the left side of the image.
February 17th - Nitrome announces the development of Flat Pack and posts a video previewing its gameplay.
February 14th - Nitrome posts on Twitter that the Leap Day Valentines update has been released.
February 11th - Nitrome posts on Twitter that they are aware of the Leap Day glitch with the horned monsters.
February 10th - Nitrome posts on Twitter a preview image of the Leap Day Valentines update.
January 27th - Nitrome posts on Twitter a short video preview of marching enemies that will be added in a future update to Leap Day.
Official Nitrome Twitter account
To write a new article, just enter the name of your article in the box below. Don't forget to make sure that you are not creating a preexisting page, though.
Not sure where to start?
If you are new to wikis, check out the tutorial.
Visit Project:Tutorials for help on several subjects!
Ask an experienced user or an active admin for help!
Adding content
Talk and more...
Visit the forums for extra help and friendly discussion.


The bow and arrow is a weapon in the game Double Edged. The bow and arrow consists of a brown wooden bow with a white bow string, as well as some arrows with wooden shafts, stone arrow heads, and white feathers; the arrows are stored in a brown quiver. The bow and arrow is very useful weapon, helpful in every situation in the game. (Read more!)
Previously featured: Cuboy • Weresquare • Nitrome Touchy • Skins • Interactive objects (Droplets) • (more)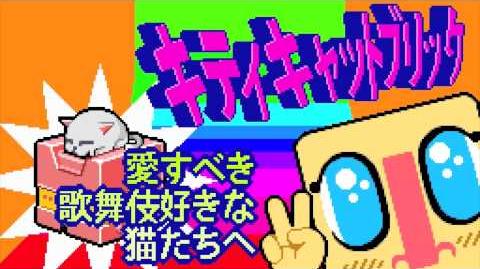 Space games battle!

VS

VS

VS
VS
VS

VS
VS

VS

Which world in Hop Swap do you like the most?
Previous month poll results
Suggest a poll!
Ad blocker interference detected!
Wikia is a free-to-use site that makes money from advertising. We have a modified experience for viewers using ad blockers

Wikia is not accessible if you've made further modifications. Remove the custom ad blocker rule(s) and the page will load as expected.