Home
Talk

250
1,924pages on
this wiki




This month's logo is made by Santiago González Martín. The logo is based off Test Subject Complete - the most recently released game at the time. The image features a solider of Dr. Nastidious on the left side, and a "I ♥ Tea" cup on the right side. Close to the middle, Blue in the Rex209 is seen firing a bullet at a rhino orange enzymes.
The top of the logo features the word "Nitrome Wiki", the word "Wiki" in red based off the colour of the Test Subject Complete logo.


1 April - Nitrome Wiki celebrates April Fools! Did you catch it?
23 December - Special thanks goes to Santi, NOBODY and Ayernam for the Christmas Logo, and Ayernam, Emite, Frosty, NOBODY, Random, Santi and Sabkv for the Christmas Skin!! Visit this blog for more information.
19 December - Nitrome Wiki goes into holiday mood! Check out our joyful Christmas skin, logo and wintery livery =)
2 December - Nitrome Wiki has joined the Time To Play our Best promotion. Check out Flightless, our featured article for this promotion, at the Special section at the top-right. Vote for Flightless on Greenlight too and do Nitrome a favour!
7 November - Check out our new scrolling Touchy background!


To write a new article, just enter the name of your article in the box below. Don't forget to make sure that you are not creating a preexisting page, though.
Not sure where to start?
If you are new to wikis, check out the tutorial.
Visit Nitrome:Tutorials for help on several subjects!
Ask an experienced user or an active admin for help!
Adding content
Talk and more...
Visit the forums for extra help and friendly discussion.

Skin refers to one of twelve selectable themes that customize the colour palette and background of Nitrome.com. (Read more!)
Previously featured: Giant spike ball • Ribbit • Mallet Mania • Nitrome Boss • Blue • and more...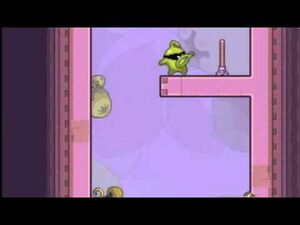 Brick characters battle!
VS

VS


On which system did you download Nitrome Touchy?