Home
Talk

295
2,051pages on
this wiki




This month's logo is made by Santiago González Martín, the logo containing elements from the then-released Avalanche skin and Christmas Avatar calendar.
The logo contains leafs at two of its corners, the middle of the logo containing the Nitrome characters (from left to right) Blue from the Test Subject series, the pink Twin Shot angel, Lockehorn from Lockehorn, a Troll from Icebreaker A Viking Voyage, and the penguin on sled from Avalanche.
The word "Wiki" is coloured in red and white.


28 August - two thousand articles!
21 July - It is now necessary to have a Nitrome Wiki account to edit and comment on Nitrome Wiki and its sister wikis. This is due to changes in US law which does not allow our website to track IP addresses of children. If you would like to gain access to editing, commenting and more, please sign up for an account. You do need to be thirteen or older. official press release
1 April - Nitrome Wiki celebrates April Fools! Did you catch it? To peek at the craziness that day, click here!
23 December - Special thanks goes to Santi, NOBODY and Ayernam for the Christmas Logo, and Ayernam, Emite, Frosty, NOBODY, Random, Santi and Sabkv for the Christmas Skin!! Visit this blog for more information.
19 December - Nitrome Wiki goes into holiday mood! Check out our joyful Christmas skin, logo and wintery livery =)


To write a new article, just enter the name of your article in the box below. Don't forget to make sure that you are not creating a preexisting page, though.
Not sure where to start?
If you are new to wikis, check out the tutorial.
Visit Project:Tutorials for help on several subjects!
Ask an experienced user or an active admin for help!
Adding content
Talk and more...
Visit the forums for extra help and friendly discussion.



Cuboy (pronounced Q-boy) is the mascot of the indie game studio Nitrome. He made his first appearance on Nitrome.com's first favicon. He has made several cameo appearances in Nitrome games, although never as an interactive game component. (Read more!)
Previously featured: Weresquare • Skins • Interactive objects (Droplets) • Chickens • Teeny hero (more)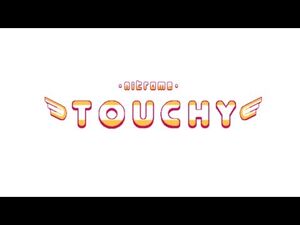 Test Subject Arena 2 characters battle!

VS

VS
VS

VS
VS
VS

VS


What is your favourite Icebreaker clan?