For the level pack, see Kraken.
Kraken is the seventeenth site skin to be released on Nitrome.com. The skin was released on May 7, 2014 to celebrate the release of the Kraken pack for Icebreaker: A Viking Voyage as well as the Android version.
Description
The skin features multiple Nitrome characters amongst the many tentacles of the Kraken.
Appearances
Interactive skin

The image below is an interactive skin. Mouse over anywhere to see the description of that object. Click on it to read more.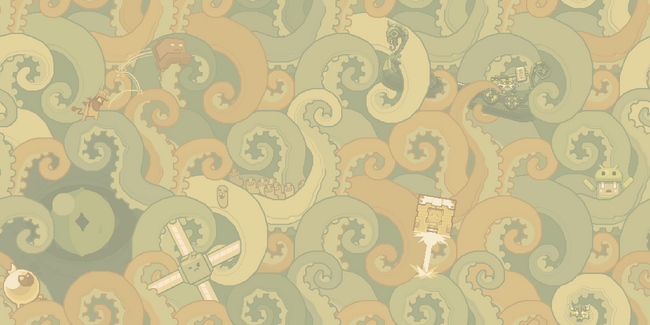 Hints
Nitrome included a high resolution image of Gunbrick in the skin as a hint of the mobile version of Gunbrick, as they thought the game would have been finished around the time of the skin's release, though unfortunately this was not the case. [1]
Notes
↑ Comment by Frostyflytrap: I see that you hinted the new Gunbrick look in the Kraken skin, sneaky eh. ;)

Game Developer's Blog - Nitrome: And the secret game is... → comment by Nitrome: Yeah we thought the game would be finished sooner so we put a hint in the skin which we have done lots of times for upcoming games., 21 Nov 14, retrieved 22 Nov 14.
Ad blocker interference detected!
Wikia is a free-to-use site that makes money from advertising. We have a modified experience for viewers using ad blockers

Wikia is not accessible if you've made further modifications. Remove the custom ad blocker rule(s) and the page will load as expected.