For the game jam, see Nitrome Jam.
Jam 2014 is the eighteenth site skin released on Nitrome.com. The skin was released on June 13, 2014 for the Nitrome Jam voting currently going on at the time.
Description
The skin features multiple characters from games submitted to the Jam.
Appearances
Interactive skin

The image below is an interactive skin. Mouse over anywhere to see the description of that object. Click on it to read more.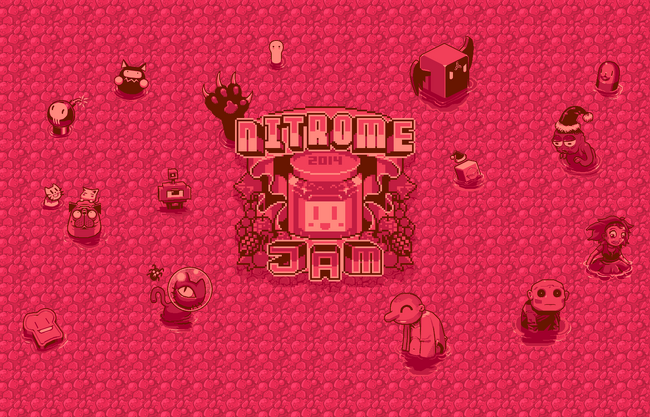 Trivia
Ad blocker interference detected!
Wikia is a free-to-use site that makes money from advertising. We have a modified experience for viewers using ad blockers

Wikia is not accessible if you've made further modifications. Remove the custom ad blocker rule(s) and the page will load as expected.