Ice is a slippery surface in the Frost Bite series. It has a different occupation in Frost Bite 1 & 2 than Thin Ice.
Appearance
In the Frost Bite games, ice appears white on top, with a layer of light blue on bottom. In the games it is usually, seen drooping down off platforms in icicles of varying lengths.
In Thin Ice, ice covers almost the entire level. It is a blueish, almost green colour. Underneath is water, which is a solid blue colour.
Game information
In Frost Bite 1 & 2, ice coats platforms. It is slippery when went down, and slows the player down when went up. It is considered a hazard as it may cause the player to slide down to other hazards, or more prone to hitting icicles, which are often placed on ceilings above ice.
Sometimes, ice is found in windy areas, where they can easily get blown down slopes. It is encountered often in levels close to the end of Frost Bite 2. Ice does not effect enemies or hazards in the area.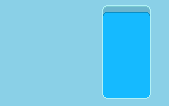 Ice is encountered in every level of Thin Ice, making up the skating area of the levels. The player, with skates, has to cut holes around enemies to sink them into the water below. The player does not experience any drift when stopping. ice crystals are sometimes encountered on ice.
Underwater worms lurk underwater, following the player, possibly walking on the bottom layer of the Ice. A less stable ice - called thin ice - is found in some levels, and cannot be skated on due to its instability.
Thin ice
Attack
Dangerous to stay on
Damage
Quarter of health
Game(s)
Thin Ice
Thin ice is a hazardous type of ice in the game Thin Ice.
Appearance
Thin ice appears as dark cyan. Cracks are visible on it.
Game information
Thin ice appears a lot different then the usual skating ice, a slight darker blue colour and cracks. It makes appearances in a few level. If the player touches it, the piece they touch will break, and the Eskimo will fall into the water. In some levels, a little sign saying "Thin Ice!" is stuck into the Thin Ice. It does not effect enemies and hazards; also, it is easy to avoid.
Trivia
Thin ice has the same name as the game it is in, Thin Ice.
Ad blocker interference detected!
Wikia is a free-to-use site that makes money from advertising. We have a modified experience for viewers using ad blockers

Wikia is not accessible if you've made further modifications. Remove the custom ad blocker rule(s) and the page will load as expected.