Games created with other companies and programmes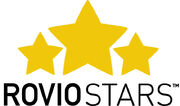 Games created with the new mobile game publishing programme from Rovio Entertainment (or another 3rd party company).
Pages in category "Cooperatively created games"
Ad blocker interference detected!
Wikia is a free-to-use site that makes money from advertising. We have a modified experience for viewers using ad blockers

Wikia is not accessible if you've made further modifications. Remove the custom ad blocker rule(s) and the page will load as expected.