8bit Doves website

The launch website of the game
Available
Yes
Launched
August 27th, 2014
Link(s)
Official website
Main Feature
8bit Doves
Special
First website launched for a Windows Phone game
The 8bit Doves website is the official website for 8bit Doves.
Versions
Placeholder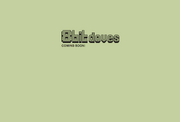 This version of the website was launched on August 26th 2014[1], and served as a placeholder for the full website. Only the main page was functional, this page displaying in a green coloured background the word "8bitdoves", which below this had "COMING SOON!".
Official release
A day later, the site was released. It contains reviews, the trailer of the game and links to various stores.
References
External links
Ad blocker interference detected!
Wikia is a free-to-use site that makes money from advertising. We have a modified experience for viewers using ad blockers

Wikia is not accessible if you've made further modifications. Remove the custom ad blocker rule(s) and the page will load as expected.